CALEDONIA FURNACE REPAIRS
For a professional Furnace Repair in and around Caledonia, MI you can count on the team at Frontier Heating and Cooling. Our technicians are trained to handle the full range of issues you might face when it comes to your home's heating system.  We repair heating systems including furnaces that run on oil, gas and electricity. With our ability to repair a full range of heating systems, you know when it comes to your home's particular heater our team will be prepared to make the professional repairs you need.
For quality Service of your Heating Systems, give us a call today to setup an appointment or complete the contact form on the right and we will get back with you promptly.
REASONS OUR CUSTOMERS LOVE US:
Competitive service rates
Friendly highly trained technicians
Easy scheduling
Warranty backed products
Ruud authorized dealer

QUALITY FURNACE REPAIRS IN CALEDONIA
Although we recommend quality Ruud products for new installs, we perform Furnace Repairs in Caledonia on all makes and models. If you want to replace an aging unit or install a new heating system,  Frontier Heating and Cooling is equipped with the most efficient systems and knowledgeable technicians. We are committed to fixing every aspect of your heater correctly the first time so that you will have a reliable heating system for the foreseeable future.
MAINTENANCE CHECK-UP
Help prolong the life of your Heating System with a custom maintenance plan. Don't get caught this winter with a Furnace that breaks down. A regular maintenance check can prevent potential issues arising by catching them before they happen.
4 SIGNS OF FURNACE FAILURE:
 Thermostat Issues
Cold Air
Sounds or Smells
Rapid Cycling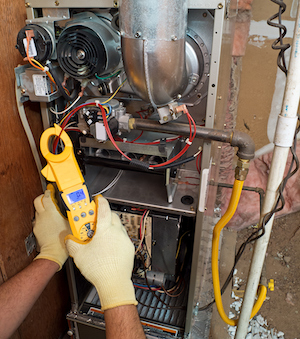 SERVICE WHEN YOU NEED IT
When you call Frontier Heating and Cooling. you'll never be left out in the cold with our heating repair services. Contact us today to schedule your no hassle, free estimate
Frontier Heating & Cooling
210 E. Main
Caledonia, MI 49316
Phone: (616)891-8900
Fax: (616) 891-8911
Products
Furnaces, Air Conditioners, Water Heaters, Mini Splits, Heat Pumps, Filters, Humidifiers, Programable Thermostats, Zoning Systems